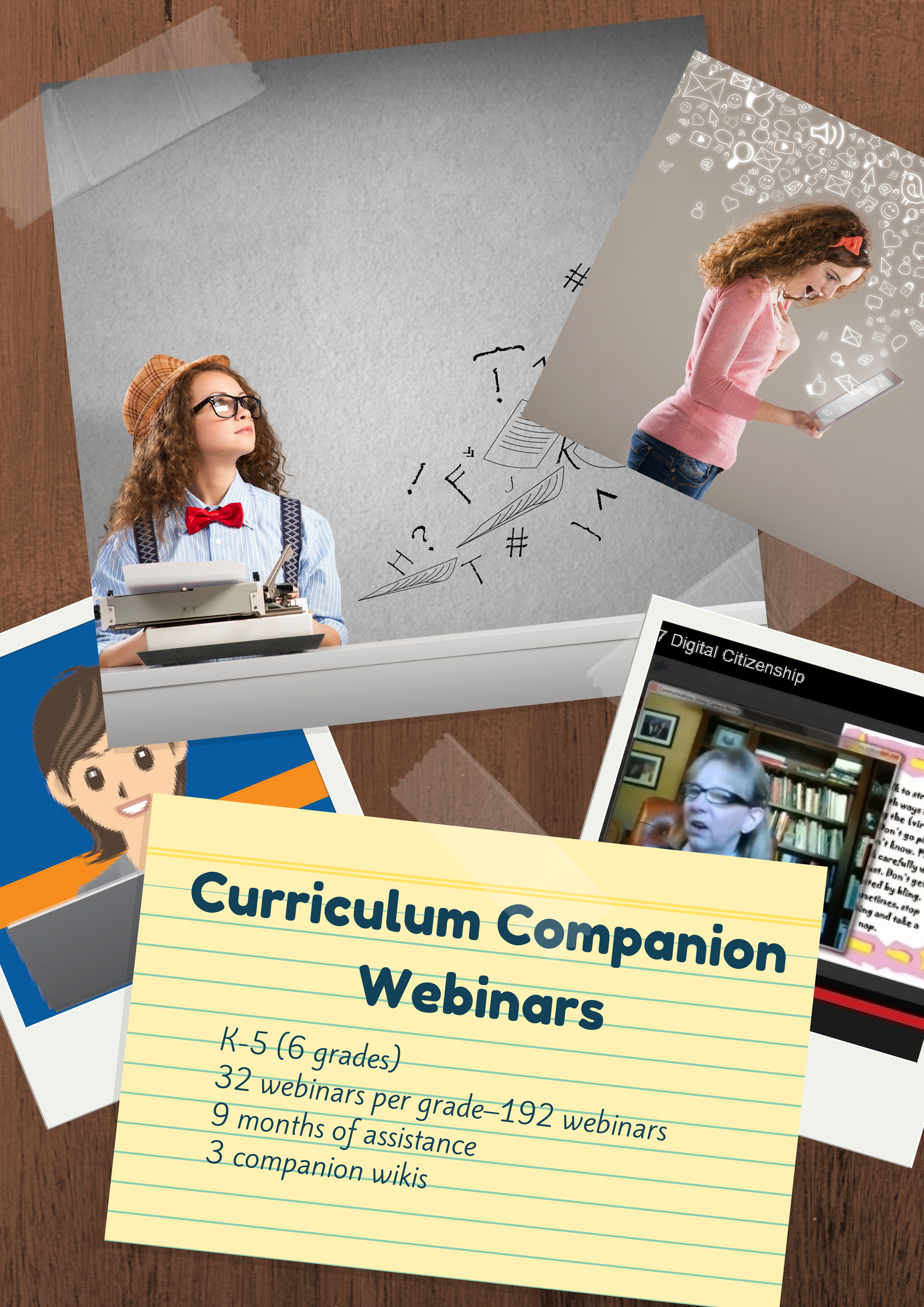 Curriculum Companion Webinars–Grades K-5
Description
Curriculum Companion Webinars–grades K-5
6 grades
32 webinars per grade–192 webinars
9 months of help
3 companion wikis to guide you every week, every step
If you've purchased the K-5 tech curriculum–6th edition, this is free. If you haven't, this includes the
K-5 technology curriculum
 (digital). If you have any problems joining, email Zeke dot Rowe at StructuredlLearning dot net.
If you did NOT purchase the K-5 tech curriculum–6th edition–and want to participate, this is where you purchase a membership.
Each week, there's a new video for each grade level. It follows the curriculum, explaining what to do, discussing vocabulary and problem solving. Through the associated wiki (where you find the videos), you can chat with other members and ask questions of a Master Teacher who's available for you. Each video is between 10-20 minutes long.
Start date for the 2016-17 school year: August, 2016
Here's a sample:
The videos start in mid-August and extend through 32 weeks (with a few breaks for holidays). Each week, you'll see another video posted. By the end of the year, you'll have 32 videos per grade level to go along with your texts.
Detail
Digital access: via playlist, 10-20 minutes each per grade level

Language: English
Length of time: one year (ends June, 2017)
Access: Yearly fee provides access to all curriculum companion videos August through June)
Questions? Contact Zeke Rowe at zeke dot rowe at structuredlearning dot net
About the Authors
Jacqui Murray has been teaching K-8 technology for 15 years. She is the editor of a K-8 technology curriculum, K-8 keyboard curriculum, K-8 Digital Citizenship curriculum, and creator of technology training books for how to integrate technology in education. She is the author of the popular Building a Midshipman, the story of her daughter's journey from high school to United States Naval Academy. She is webmaster for six blogs, an Amazon Vine Voice book reviewer, Editorial Review Board member for Journal for Computing Teachers, presentation reviewer for CSTA, a monthly contributor to TeachHUB, columnist for Examiner.com. 
Ask a Tech Teacher© is a group of teachers, passionate about technology in education, who run the an award-winning resource blog Ask a Tech Teacher © with more than 75,000 visitors a month in search of teaching materials and advice. It offers oodles of free lesson plans, pedagogical conversation, website reviews and more. Its free newsletters and website articles are read by thousands, including teachers, homeschoolers, and anyone serious about finding the best way to maneuver the minefield of technology in education.
[/box]