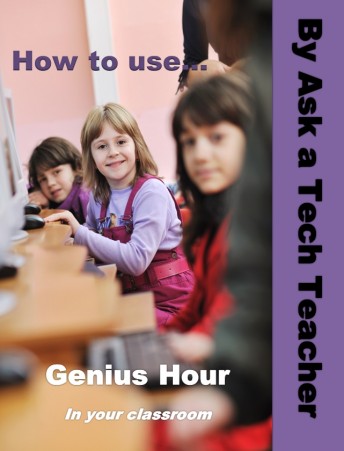 Genius Hour Lesson Plan
Description
How to Use Genius Hour in Your Classroom gives students precious time to work on their own personal passion in 20% of class time–following carefully-structured guidelines to assist them in getting the most possible out of this free time. It supports critical thinking, research skills, close reading, and the pursuit of flexible learning paths in education. Designed for High School, Middle School, and advanced 4th/5th grade, and aligned with Common Core and ISTE, this lesson is largely student-directed, self-paced.
What's included:
brief summary of project
suggested prior knowledge
Essential Question
Big Idea
Common Core alignment
ISTE alignment
Best Practices
suggested domain and academic vocabulary
likely tech problems that will arise
materials required
teacher prep required
step-by-step instructions
enrichment to dig deeper into the subject
more information to support specific learning
assessment strategies
sample grading rubric
Detail
Digital Delivery
Page count: 16 pages
Language: English
Copyright: 2018
Reviews

Very helpful! –TPT customer
---
Super! —TPT customer
---
Very Helpful! —TPT customer
---
About the Author
Ask a Tech Teacher is a group of technology teachers who run an award-winning resource blog where they provide free materials, advice, lesson plans, pedagogic conversation, website reviews, and more to all who drop by. The free newsletters and website articles help thousands of teachers, homeschoolers, and those serious about finding the best way to maneuver the minefields of technology in education.