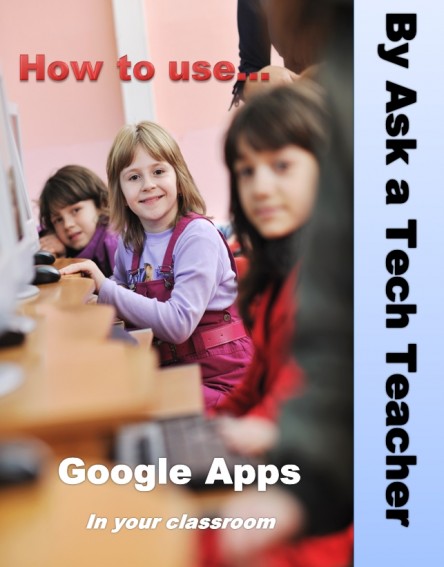 Google Apps Lesson Plan
This Google Apps lesson plan–How to Use Google Apps in Your Classroom–is a summary of the most popular tools in the Google Apps for Education and how you might use them in your class. Use the parts of the lesson plan throughout your school year, as you find a need for the Google Drive, Tour Builder, Blogger, Calendar, and more. This is perfect for whatever age group uses the Google Apps for Education program in your school.
What's included:
brief summary of project
suggested prior knowledge
Essential Question
Big Idea
Common Core alignment
ISTE alignment
Best Practices
suggested domain and academic vocabulary
likely tech problems that will arise
materials required
teacher prep required
step-by-step instructions
enrichment to dig deeper into the subject
more information to support specific learning
assessment strategies
sample grading rubric
Detail
Digital Delivery
Page count: 9 pages
Language: English
Copyright: 2018
Reviews of SL Tech Ed books
Wonderful information for a Tech Teacher. Excited to use the lessons in my classroom.–Amazon customer
---
I'm a fifth grade teacher and bought this book to find projects that would integrate technology into my classroom curriculum. What a find. There are projects that cover math, geography, history, science, writing, word study–everything I needed. Most of them can be completed in less than an hour and are fun for the students so they don't mind doing them. Along the way, students are learning valuable technology skills they'll take with them to sixth grade. It's also saved me a lot of time not having to develop grading rubrics or samples myself. Overall, a great idea for any elementary school teacher. –Amazon customer
---
I bought this as a gift for the homeschooler at the recommendation of a fifth grade tech teacher I know. What an amazing find it turned out to be! The lessons are organized by topic, software, grade level, with information on skills taught, standards addressed, as well as step-by-step instructions with reproducibles and rubrics. The projects are unique and got my homeschool friend through an entire year with her four children. Most important, her kids loved them–never got bored. I'd highly recommend it to anyone looking for an all-in-one book for k-8 technology. –Amazon customer
---
This is the first book you'll want to purchase if you're new to tech ed. It has projects in history, science, literature and more. Each lesson includes examples, grading rubrics, ISTE guidelines, enrichments and trouble shooting. I'm the tech coordinator for my school. I leave the book out for the teachers to look through when they need a project. The author has done an excellent job of hitting all the high points. The book is even better than I expected because it includes links to an active blog where readers can ask questions and interact with other teachers using the material. It's clear the author has a lot of experience in this area. –Amazon customer
---
I love the changes in this book. I bought the original volume, and now the update. This 2011 version provides more samples, more links, more extras (like wall charts and advice on teaching different skills like keyboarding) that will be great for my classroom next year. This volume has a lot more projects for middle school age students than Volume I, which is what I needed. I'd recommend this to any tech lab teacher or even classroom teachers looking to expand their tech ed connections. –Amazon customer
---
About the Author
Ask a Tech Teacher is a group of technology teachers who run an award-winning resource blog where they provide free materials, advice, lesson plans, pedagogic conversation, website reviews, and more to all who drop by. The free newsletters and website articles help thousands of teachers, homeschoolers, and those serious about finding the best way to maneuver the minefields of technology in education.