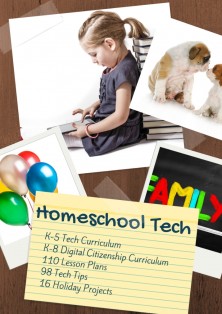 Homeschool Survival Kit
Description of Homeschool Survival Kit

This is exclusively for homeschoolers,–a technology curriculum for K-5. With this Homeschool Survival Kit, you get all the tech ed resources you need to integrate technology into your child's learning, lesson plans, inquiry, and curriculum requirements. Included (click links for more information):
..
Two years of the K-5 Technology Curriculum. This will be your curriculum map, showing you what tech to teach your children when they are ready for it. Blends skills into class studies for authentic learning. Click here for more information on each ebook. When you purchase, tell us which two books you'd like in the Comment portion of the PayPal Buy button (or email Zeke dot Rowe at StructureLearning dot net).

Note: These teacher textbooks can be replaced with two student workbooks. Click for more information on student workbooks. If you choose this option, tell us which two student workbooks you'd like in the Comment portion of the PayPal Buy button (or email Zeke dot Rowe at StructureLearning dot net).
K-8 digital citizenship curriculum map—what do you introduce when to teach students to navigate the complexities of the internet safely, securely, and effectively. Includes 3-8 projects per grade-level, accomplished in a few minutes a day or a full class period. If students are using the internet, they must know how to use it correctly, safely, and efficiently. This curriculum shows you what to teach at what age. Projects can be tied into other classroom projects–just add detail about digital citizenship.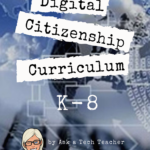 ..
2-volume collection of lesson plans (Volume I and Volume II) organized by subject, digital tool, and academic topic.
..
One-volume collation of the most common tech problems and issues your child–and you–face using technology for education. Be ready!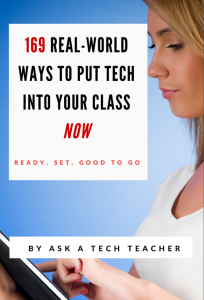 ..
16 fun and festive holiday projects. Create gifts for family and friends while learning important tech skills. Use for any holiday. They'll fill your year with pictures, calendars, wallpaper, cards, that kids will love making and want to give to family as gifts.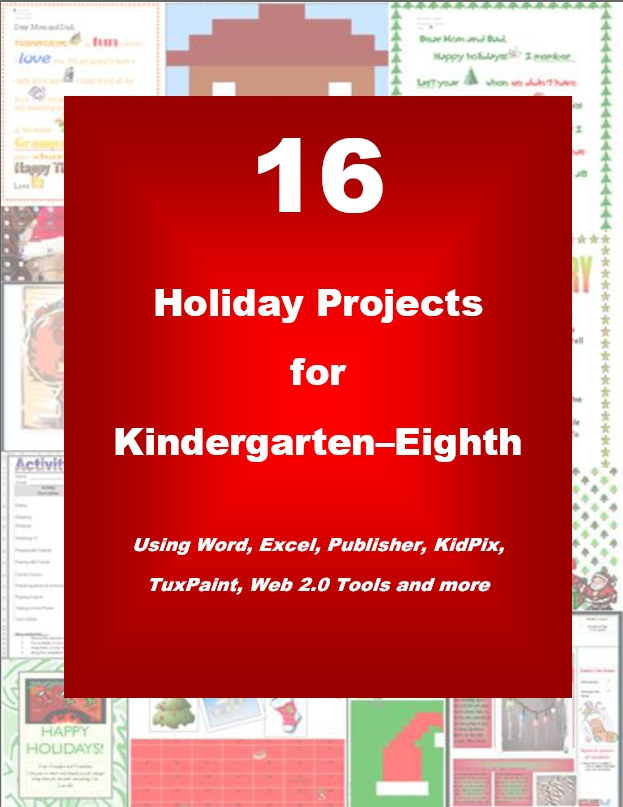 ..
Everything you need to prepare your children for the tech-infused requirements of the classroom. With this Kit, you'll feel confident they have all the technology skills required to thrive.
Details on Homeschool Survival Kit

Digital delivery: 7 ebooks (digital only)
Language: English
Discount: 15% off when you buy the kit compared to the cost of individual resources
License: Single user (contact zeke dot rowe at structuredlearning dot net for multi-user discount)

These pdfs display well on the following devices:
Reviews of SL Tech ebooks/books
My daughter is using this. The lessons are easy to follow and informative. She has learned a lot so far this year.
–Amazon customer
---
I think of these as my bible for teaching! Thank you! –Teachers Pay Teachers Customer
---
… this book is wonderful! I love it! Lessons are in-depth and will surely help my Kindergarten student gain technology skills that are age appropriate! –Amazon customer
---
I have 3 children who all use [these]. You know what each lesson is and what they are learning. You also have the homework in there so everything you need is in one binder (which prevents lost sheets of paper). Definitely recommend this product. –Amazon customer
---
This workbook is a great tool for helping your primary school student learn hands on skills for the computer. Typing exercises, key hardware terms and other activities are included and can be used pretty independently by the student. It's been a great tool for our 3rd grader. Would definitely recommend!
---
My daughter loves it. It makes learning technology so easy for children. It organizes learning so that each lesson builds on what came before, and nothing's presented that children aren't ready for.
---
I've seen the work of fifth graders who have used this since kindergarten. They edit photos in Photoshop and make movies using Pinnacle Studio. They do PowerPoint slideshows that look great. I'd recommend this series to anyone. –Amazon customer
About the Authors
Ask a Tech Teacher© is a group of tech teachers who run the an award-winning resource blog with more than 75,000 visitors a month in search of teaching materials and advice. It offers oodles of free lesson plans, pedagogical conversation, website reviews and more. Its free newsletters and website articles are read by thousands, including teachers, homeschoolers, and anyone serious about finding the best way to maneuver the minefield of technology in education.