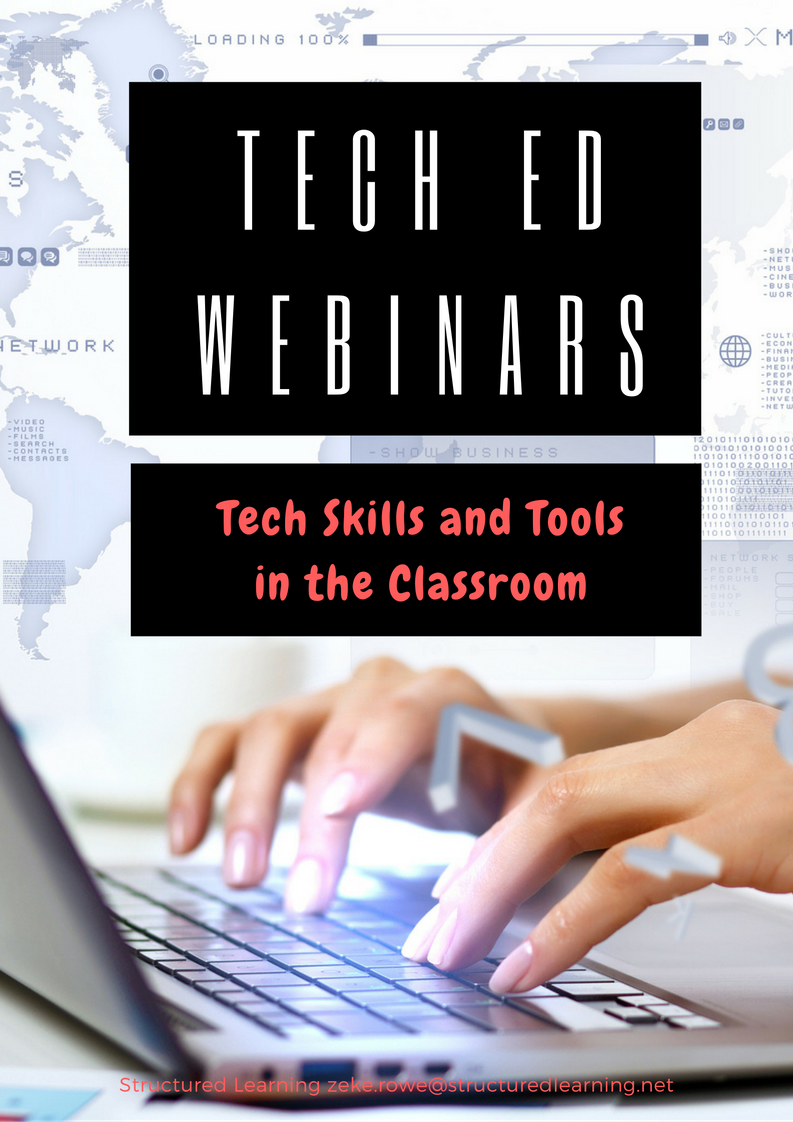 How-to Webinars
Description    
22 videos (more added every month), 2-62 minutes per webinar, show you how to perform a wide variety of skills, from software-based to web-based tools. These topics come from tech teachers, from their classrooms. Topics include:
15 Webtools in 15 Minutes
15 Webtools in 15 Weeks (a lesson plan)
How to add a website link to a blog post
How to annotate a PDF
How to blog in the K-8 classroom
How to build a curriculum map
How to create Google Docs citations
How to embed
How to use Excel in PBL
How to use Google Apps
How to create K-1 slideshows
How to create a macro
How to create a program shortkey
How to set the default font in MS Word
How to use digital quick writes
Presentation Boards–speaking and listening skills
How to take screenshots
How to use tables and charts in PBL
How to create a Tagxedo
How to use trifolds in PBL
How to use MS Word in PBL
How to use Padlet
Classes are taught by Jacqui Murray. Jacqui has been teaching K-8 technology for 15 years. She is the editor/author of over a hundred tech ed resources including a K-8 technology curriculum, K-8 keyboard curriculum, K-8 Digital Citizenship curriculum. She is an adjunct professor in tech ed, CSG Master Teacher, webmaster for four blogs, an Amazon Vine Voice book reviewer, CAEP reviewer, CSTA presentation reviewer, freelance journalist on tech ed topics, and a weekly contributor to TeachHUB. You can find her resources at Structured Learning.
Here's a sample of a webinar:
When you select, provide an email and we send a link to the stream in YouTube.
Detail
Digital access: via YouTube playlist, 2-62 minutes each

Language: English
Length of time: one year
Access: Yearly fee
Questions? Contact Zeke Rowe at zeke.rowe@structuredlearning.net