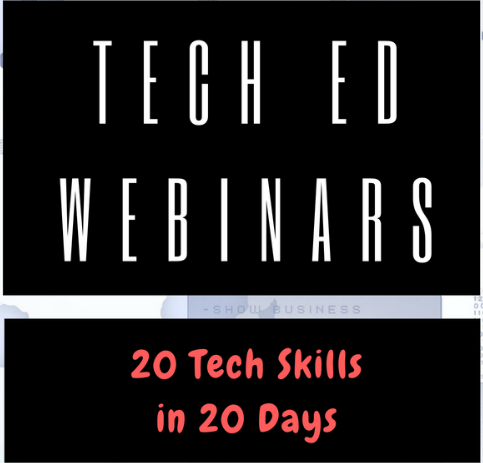 A collection of 20 varied tech skills you can learn in 20 days that will kick-start your class. This is similar to the collection introduced in the class, 20 Webtools in 20 Days. videos (more added every month) that address the topic: What tech skills and tools should I use in my classroom? Each is from one minute to forty-five. These show you a wide variety of tech skills and tools that will kick-start your classroom.
Digital delivery via YouTube stream.
Questions? Contact zeke.rowe at structuredlearning dot net.
Uncategorized