Because you asked–How to organize your tech classroom!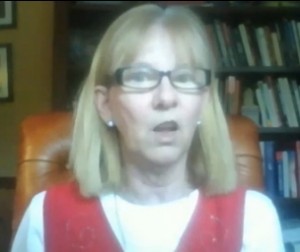 These 13 videos (more added every month), approx. 30 minutes per webinar, show you how.
Do you wonder how to set up an effective, exciting, motivating classroom to teach tech? It's not difficult–but there are steps you must take that are different from a grade-level or subject-specific classroom. Watch these videos at the start of school and often throughout the year to understand how to integrate tech into your classes and how to help students use tech to get the most from their education adventure. 13 Webinars include:
Set up your tech class
How to create a class internet start page–and why
How to teach a tech lesson
6 topics to teach in every lesson     
How to talk to stakeholders about tech
Keyboarding in 45 minutes a week
Problem solving (that's tech problems)
Presentation Boards (tech problem solving, tech vocabulary, and Google Earth)
Digital note taking in the classroom
Digital citizenship
Blogging in the classroom
Differentiation with tech
Grading technology
More are added every month.
Questions? Contact zeke.rowe@structuredlearning.net or askatechteacher@gmail.com