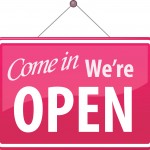 Structured Learning LLC understands it's often confusing trying to match books and ebooks to your needs. If you wonder which are best for your classroom, email Zeke Rowe (Zeke.Rowe@structuredlearning.net) at Structured Learning. He knows as much about our technology selections as anyone at the company.
Email:    zeke.rowe at structuredlearning dot net
Fax:        Deliver via email–we like to save paper!
---
Here are a few more contacts:
Send a PO?

---

 

 
Please deliver via email–help us save paper!
admin@structuredlearning.net

Questions about PO's, orders, sales partnerships, marketing

---

 

John Murray

john.murray@structuredlearning.net
949.680.0580

Questions about pedagogy, tech ed topics, tech teacher-in-residence

---

 

Kali Delamagente
kali.delamagente@structuredlearning.net
949.385.2543
General questions
Zeke Rowe
Zeke.Rowe@structuredlearning.net